How to Clean your Lampshades
Posted on

Do you remember to clean your lampshade when you are doing your housework? Including the cleaning of your lampshades should be part of your regular routine, because cleaning them frequently is more effective and easier than only doing them when you do your major spring clean.
Cleaning your lampshades regularly not only ensures that maximum light shines through, but can also prolong the lifespan of the shade.
Fabric lampshades with a pvc liner

Most of the lampshades in my home (including the ones for sale on this website) are fabric with a pvc liner.
It is really important not to get the fabric part of these shades wet, because it will loosen the bond between the fabric and the backing, ruining the lampshade. It is also very important to be gentle with them, because it is easy to crease the pvc or plastic liner, which will show through the shade when it is switched on, so be gentle.
Ideally, and particularly if you are doing a thorough clean, you should unplug the lamp and remove the lampshade.
Use a soft brush (a clean make-up brush or large soft paintbrush are ideal) and remove the dust, working from the top to the bottom of the shade.
You can also consider using your vacuum cleaner if it has a very soft (and very clean) brush attachment, although I don't because I am concerned that the suction is too strong.
You must not, however, use a vacuum cleaner if there is any tearing or damage to the shade, as this will make it worse. For a damaged shade, you can use your hairdryer on its coolest, lightest setting to gently blow the dust away without further tearing any fabric.
You can use a very slightly damp cloth to wipe over the inside of the shade, but do not use this on the fabric.
My own secret weapon is a lint roller of the type that has a sticky surface. Carefully roll from top to bottom of the shade, moving it around and removing a layer of sticky tape regularly. You do have to be careful not to press too hard though, so as not to dent the liner.
Stitched fabric lampshades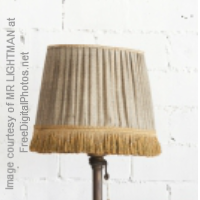 For general cleaning, use the same method as above.
If you have a traditionally made fabric shade which is stitched to a metal frame without glue (please be sure this is what it is), you can use soapy water to clean it if it is stained.
Gently submerge the lampshade in warm soapy water and gently use a soft cloth to wipe any stains (without scrubbing at it, because that might damage the fabric). After cleaning the lampshade, dunk it in cool, clean water repeatedly until all of the soap has gone.
Paper lampshades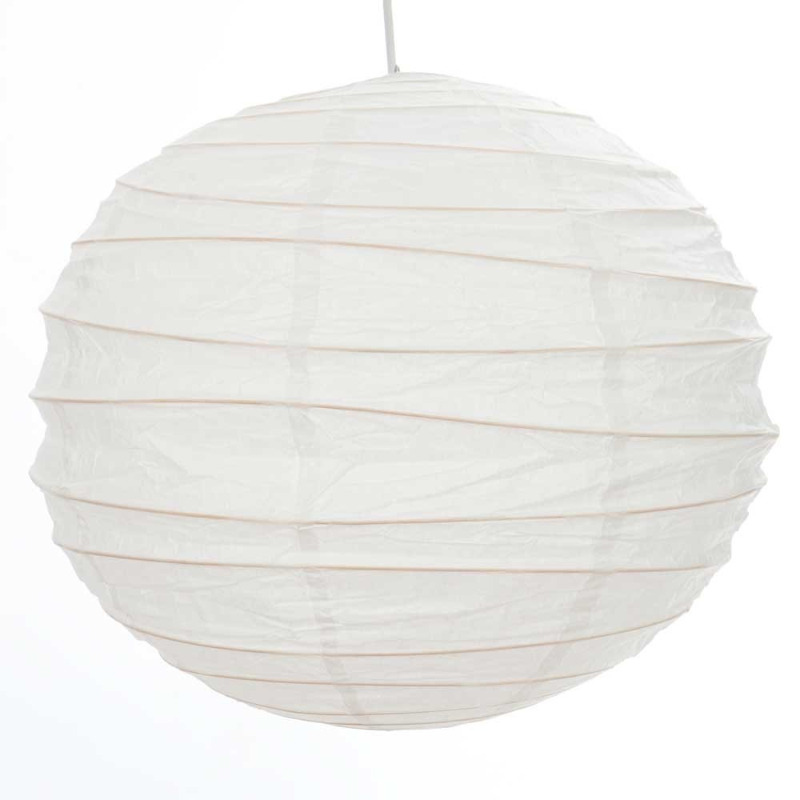 Paper shades need to be handled with particular care, as they are easy to tear.
Simply use a soft brush, and dust it from top to bottom, inside and out.
Glass lampshades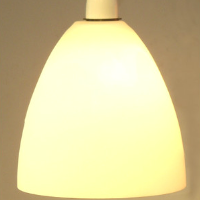 Glass lampshades will show up dust so it is important to dust them regularly.
To clean them more deeply, switch off the lamp and remove the shade.
Use a soft cloth with warm soapy water to lift all the dust and dirt from the shade.
Use a second soft cloth with cool clean water to remove the soap and repeat this until all of the soap is removed.
Finally use another soft cloth to dry the shade.

For any other information on lampshade care, do not hesitate to get in touch.