Five Reasons to Buy at Auction
Posted on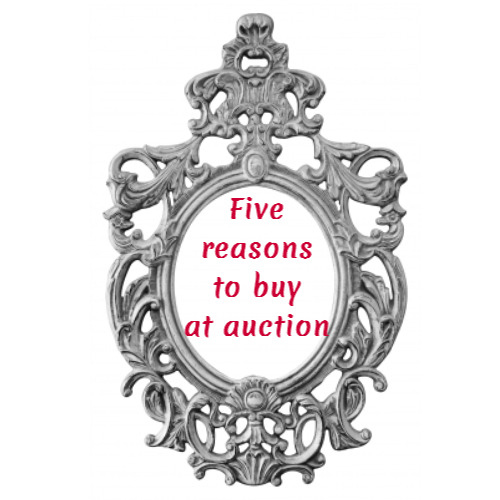 Image courtesy of Witthaya Phonsawat at FreeDigitalPhotos.net, text added by me
I used to be an auctioneer and valuer for Lyon & Turnbull, a wonderful fine art auction house in Edinburgh and I love auctions.
Going to your first auction can be daunting, so I wanted to do a short article on why you really should think about buying at auction. It can be a rewarding experience in many different ways and is well worth giving a go.
There are lots of auction houses out there, selling all sorts of things from boxes of basic household items to the most valuable of Old Master paintings. I suggest googling to find your nearest auction house and going along to find out what it is all about. Auctions are open to all and you don't need to register if you don't plan to bid. A general sale will sell all sorts of different things, from furniture to jewellery to pictures. You may also be able to look at the catalogue online before you go to find out what to expect.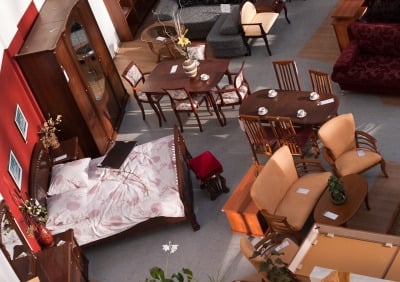 Image courtesy of Supertrooper at FreeDigitalPhotos.net
A future article will cover how to go about buying at auction, but I wanted to start with why?
1. Buy real wood for the price of mdf
We know that the past 20 or so years have heralded the rise and rise of Ikea and similar stores, with their modern clean lines and fresh design styles. At the same time, auction houses and antique dealers have seen the fall and fall in the price of what is known in the trade as 'brown furniture', particularly at the lower end of the market. This now means that a 19th century mahogany chest of drawers can be picked up for the same price (or less) than something made of mdf. The first benefit of this will be that it is not flat-packed for construction at home (hooray). It will also withstand moving with you when you move house. It has lasted several lifetimes already and so will last your whole lifetime, not just a few years. There is a strong trend for 'retro' at the moment and you might be able to pick up an original mid-20th century piece for less than a modern piece designed to look like a retro piece, so it is not all antiques. An added benefit is that flat-packed furniture drops in value as soon as it is pulled out of its box. Antique furniture has decreased in price so much recently that it should hold its value if you came to sell it.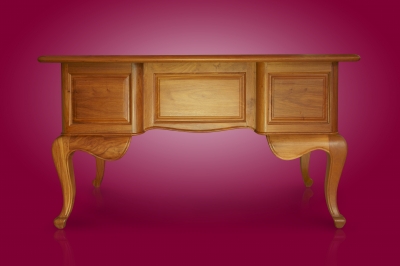 Image courtesy of scottchan at FreeDigitalPhotos.net
2. Find something you can customise
I love a beautiful piece of wood, but it may not be your thing. Furniture can be painted in any number of colours and finishes to bring it up-to-date. When you are looking round, look at the shape of the piece of furniture, rather than its colour. You can then paint it any colour you want, from sophisticated dove grey to statement electric blue. You will be creating your own totally unique piece of furniture. If you have upholstery skills you could even recover an old sofa or armchair to bring it bang up-to-date.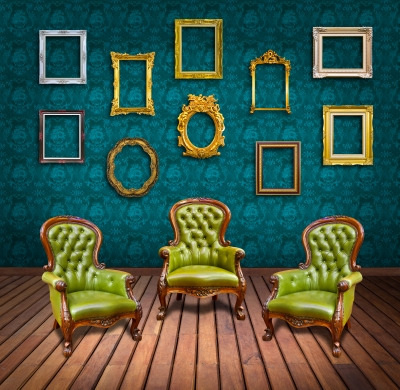 Image courtesy of tungphoto at FreeDigitalPhotos.net
3. Furnish your house on a budget
If you have a very limited budget for furnishing your house, a general auction sale may be the place for you. You can pick up everything from sofas to wardrobes to chests of drawers and chairs and tables; even a reasonably priced dinner service and pictures. If they are not exactly to your taste, you can then gradually replace them over time when you have saved a little money.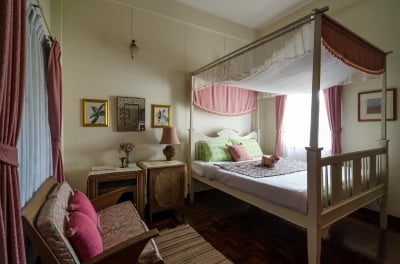 Image courtesy of Sira Anamwong at FreeDigitalPhotos.net
4. Retail versus wholesale
Auctions were traditionally wholesalers for trade buyers who would then sell on to the public at retail prices. With the popularity of programmes like Flog It! And Bargain Hunt and the closure of a lot of traditional antiques shops, as well as internet bidding on auction lots, the gap has closed a lot. There is, however, an area where it is still very pronounced and that is jewellery. You will be amazed at the price you can pick up both antique and modern jewellery in comparison with high street retailers.
Images courtesy of Boykung (ring) and Arvind Balaraman (gold pendant and wrist watch) at FreeDigitalPhotos.net
5. Find an ancient treasure to enhance your modern living environment
You may not think that antiques are your thing, but you might find a stunningly beautiful antique piece that fits into your ultra-modern environment because of its shape or colour. I have a conical Chinese bowl which is several hundred years old, but has a very modern aesthetic and would look very stylish in a modern setting. If you start to get into auctions, your knowledge will grow and there is nothing like finding a special something that nobody else has spotted.

Images courtesy of Witthaya Phonsawat at FreeDigitalPhotos.net
If this is not enough, do it for the buzz! If you have ever taken part in an ebay auction, waiting to see if your bid has been accepted as the auction is ending, you will know what I am talking about. Bidding live at an auction is even more fun - just be careful not to get carried away! I will be posting another article soon on how to buy at auction, so watch this space.
If you want to be notified when future blogs are published, go to the bottom of the page and subscribe to our blog.